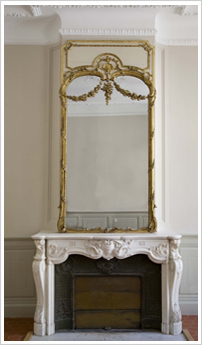 ► French investors keen to optimise their tax situation by developing a property portfolio through the acquisition of rare and unusual properties based on the provisions of the Loi MALRAUX
or Monument Historique.
► French clients looking for properties of very high quality.
► Foreign investors looking for a pied-à-terre in Paris or in one of the great historic cities of France and wishing to own a piece of our national architectural treasure, and to take part in its preservation.
► Foreign client base which is both cultured and aesthetically aware, seeking to acquire an apartment abounding with history, restored by experts using original materials and employing traditional building techniques.
► French or foreign investors wishing to acquire a luxury property for their main residence, for use as their pied-à-terre or as a rental investment.